GoPay – PSP for Chinese UTIP brokers
22 November 2017
The PSP GoPay has been integrated into the UTIP Trader's Room.

GoPay remotely opens accounts for Forex brokers. It works with the companies registered in China. GoPay does not require Forex license from them.
About the company
Website: www.gopay.com/en
The company was founded in China in 2011.
GoPay develops online payments products and provides the PSP in northern, eastern and southern China.
The PSP memorizes the client by his telephone number. So, one-click payment can be done after SMS code receiving.
GoPay has more than 500 clients. According to the PSP itself, there are well-known businesses among its clients: Hainan airlines, XBN, Wenzhou Loan.
Payment methods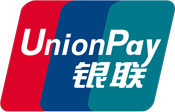 GoPay takes 0,4% for money deposit and withdrawal from the merchant account.
GoPay, Ecopayz, Cauri, OrangePay, PayBoutique, WinPay, RBK Money, SorexPay and Onpay payment systems are plugged in UTIP Trader's Room for today.
Follow the appearance of new payment systems in News section on our website.
Back to list