UTIP Trader's Room 2.0
30 May 2018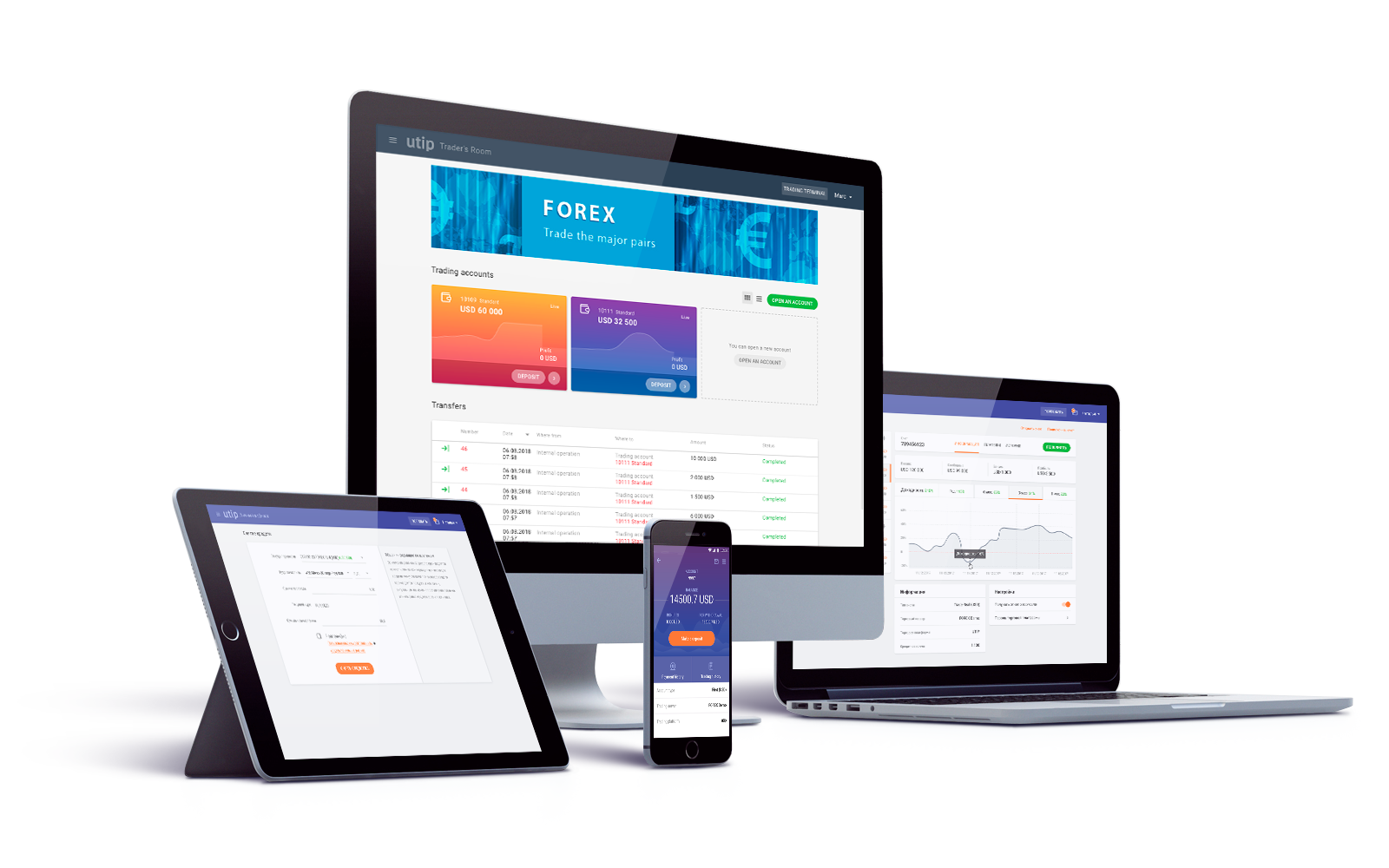 Welcome to the brand-new version of UTIP Trader's Room.
A lot of work on redesign, personalization and usability of the interface was carried out. We have added several useful functions and improved already existing ones. This is no longer just Trader's Room in front of you, but a whole panel to manage accounts and deposits.
And more detailed info now…
Snap-on registration
UTIP Trader's Room 2.0 registration became quicker and easier. The trader has to fill minimum number of fields – and the account is opened.
At the same time, we had taken care of protection from bots and built Invisible Captcha from Google in the registration form: less troubles for sales managers, the server works faster.
All functions – one management panel
The colorful and visual Trader's Room home page contains all the necessary information. Summery on all trader's accounts is here and each account is complemented with an attractive graph and information on profit.
Any account can be deposited here, as well as all successful transactions can be reviewed. And useful navigation bar in the left provides fast access to other important Trader's Room functions.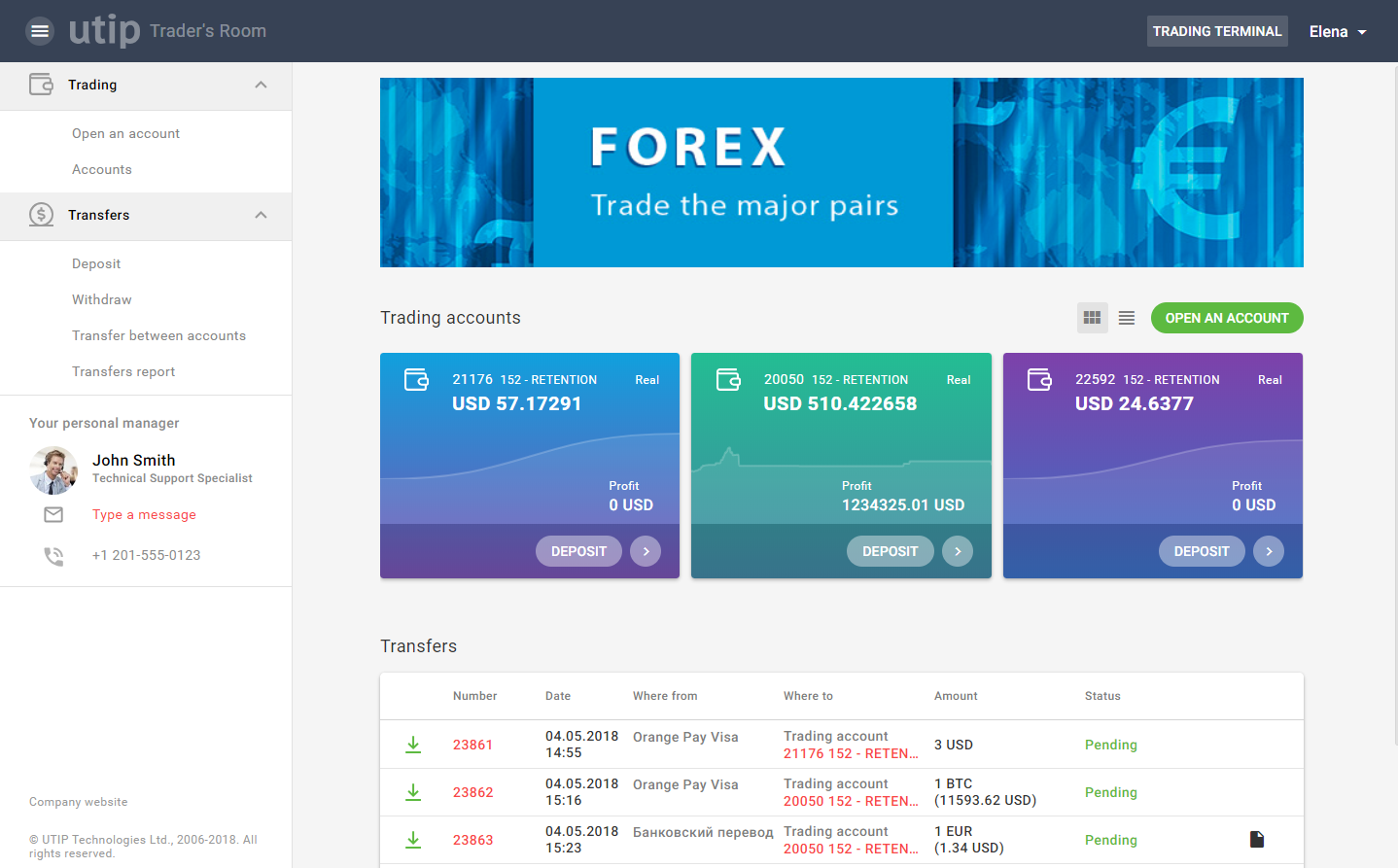 Clients won't miss any special offer
The broker can place a huge billboard with the last special offers or news. Animated billboard looks especially impressive.
Inform your traders about your special offers in simple and attractive manner.
Personal manager
New block "Your personal manager" has appeared in Trader's Room. Contact details of the manager, attached to the particular trader, are displayed in this block. Thereby the trader can quickly address his issues.
Information about manager is automatically loaded from CRM or entered manually.
User verification
Another useful novelty for the broker is customer verification. Clients identification is necessary to fulfill regulators and payment systems requirements.
The broker can choose the way to verify users:
No restrictions for users;
Set a ban on opening an account before verification;
Allow to open and deposit the account, but prohibit trading on it and withdraw money before verification;
Appreciate our new Trader's Room 2.0:
Demo-version
Contact Sales Department for more details regarding UTIP Trader's Room 2.0.
Follow News on our website.
Back to list