New opportunities in UTIP Web API 2.0
8 June 2018
UTIP Web API — is a set of instruments giving an access to the information stored on the trading server. And it allows to call server functions.
The developers may use Web API to develop their own services for example Trader's Room.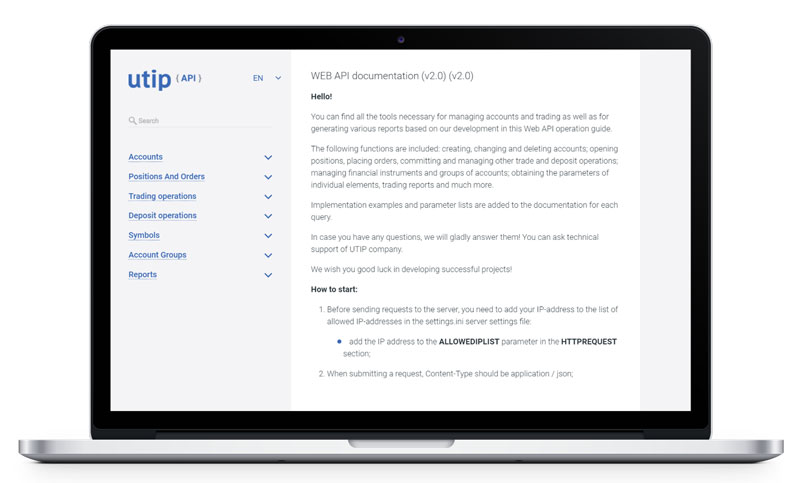 Functions added in the new API version 2.0:
accounts management;
accounts group management;
reports displaying.
Some functions parameters from the previous API version have also been modified:
Functions and parameters names have been unified. Now it is easier for developers to work with them.
The mechanism for sending requests has been improved.
Outcoming data division on pages has been implemented.
API 2.0 documentation has been modified and became more visual: relevant examples of functions use have appeared; the navigation has been improved; all new functions have been taken into account and added to the documentation.
To API documentation: http://webapi.utip.org/en
Follow News on our website.
Back to list