CRM and Trader's Room start to work with UTIP Web API 2.0
17 July 2018
The new version of Web Office 2.9 has been released. Now all WebOffice products: CRM, Trader's Room and Pro Investor do not work directly with the trading base of the UTIP Server, but via Web API.
UTIP platform developers have released new API version for the UTIP Server. Afterwards WebOffice.one team implemented functioning of CRM, Trader's Room and Pro Investor via UTIP Web API 2.0 too.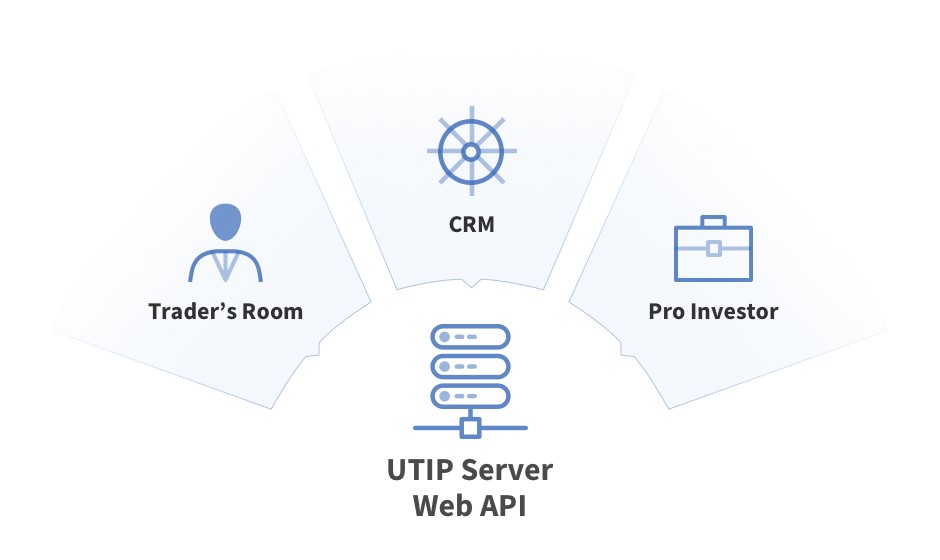 Now Trader's Room does not connect directly with the trading base, but requires data from the trading server via UTIP Web API.
The advantages of this data transfer method in Web Office 2.9:
The speed of getting respond to query has doubled.
Transmitted data security has been increased. Due to the use of a new data transfer protocol between Trader's Room and the UTIP server, the hackers are less likely to intercept personal data of your customers.
As the number of queries to the trading database decreased, the stability and performance of the UTIP server increased.
Follow News on our website.
Back to list