Meet WebOffice.one
23 July 2018
We have launched a new website of WebOffice.one. project. You can learn more about Trader's Room and CRM there, as well as receive the information for developers and partners.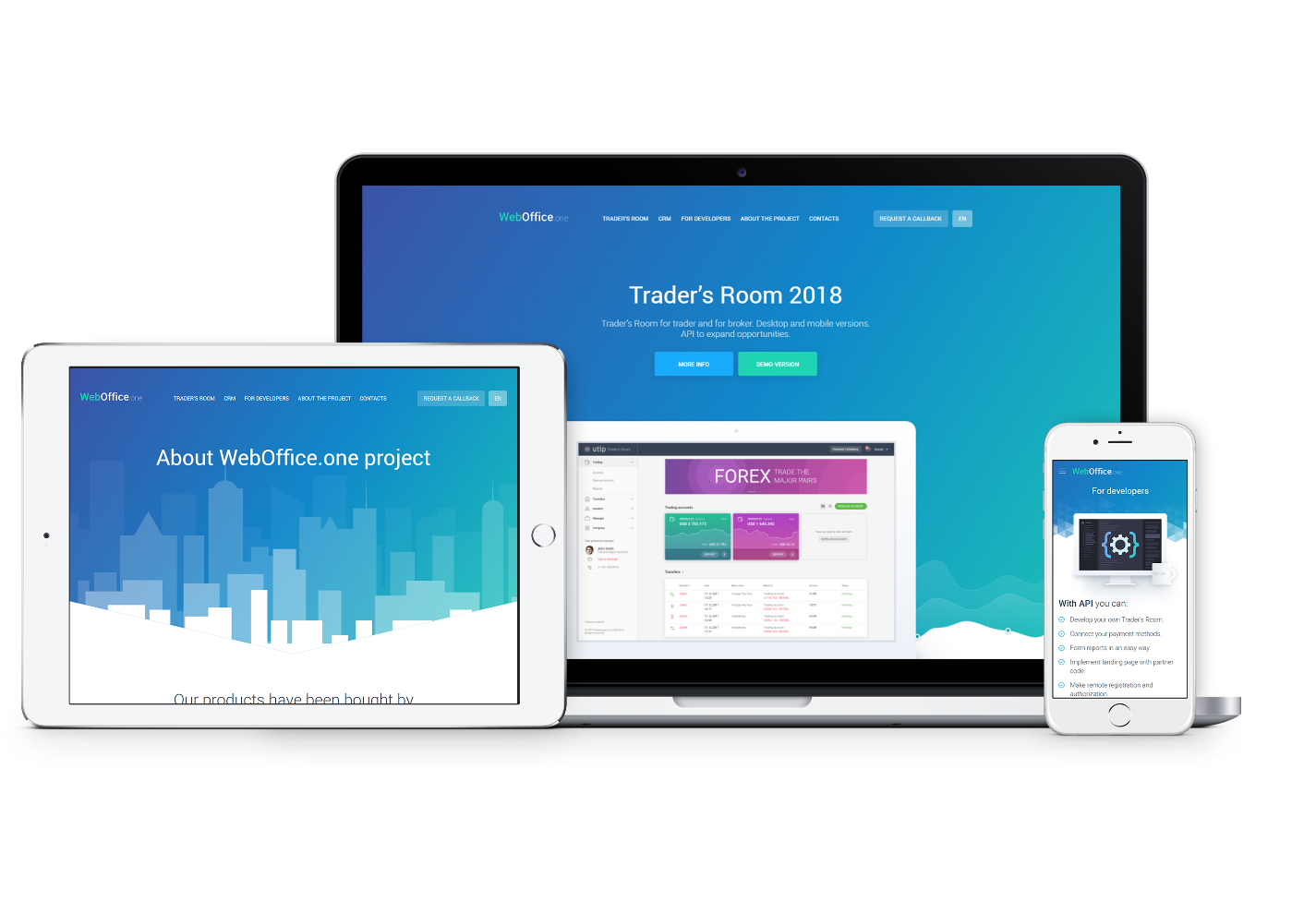 About WebOffice project
WebOffice is a project of UTIP Technologies Ltd. The project team develops Trader's Room and CRM for brokers. Both products can be integrated with two popular MT and UTIP trading platforms.
New WebOffice.one website
From now on, you can get acquainted with the products and activity of the project on the weboffice.one official website. Here you can find information for developers, as well as opportunities for potential partners of the project.
Key references
Trader's Room
CRM system
For developers
For partners
Follow News on our website.
Back to list