UTIP White Label
31 July 2018
All UTIP brokers can sell UTIP software to other brokers on the White Label terms and get more profit.
What does White Label mean?
White Label — is a program of cooperation, when broker-supplier (Prime Label) gives other broker-customer (White Label) trading platform for a certain cost and monthly commission from profit.
White Label flow chart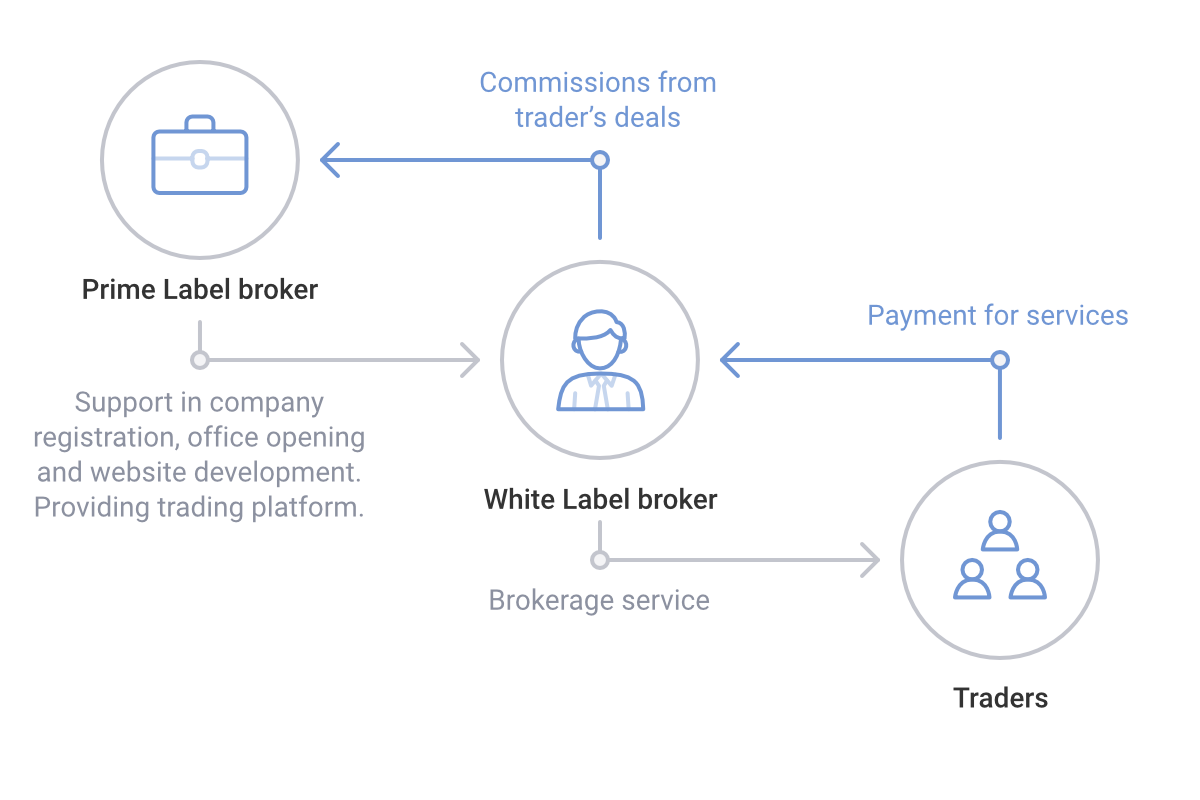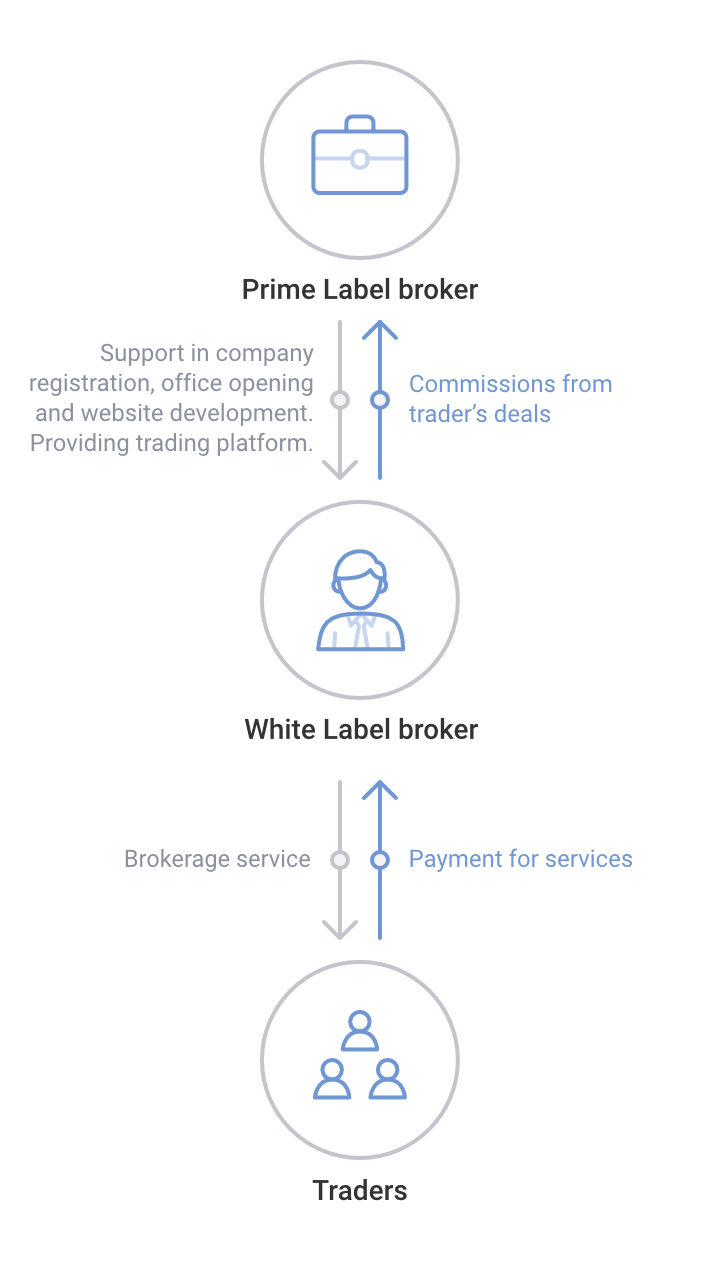 White Label license from UTIP
All the brokers, who have purchased the UTIP platform, became Prime Label brokers. They have got the license to sell the software to other brokers on the White Label terms.
Within the limits of a license one can sell:
All the trading directions.
Clients' terminals for PC, Web, Mobile and iMac.
Trader's room and CRM system.
For each White Label broker there is a separate server. We are going to install and set trading platform.
Terms of cooperation
For each Prime Label broker, we are giving a fixed cost for the software and fixed technical support fee.
In turn, Prime Label broker can independently set the cost of selling the software, technical support and size of the commission.
The whole amount that the Prime Label broker will earn "from above" remains at his disposal.
To know more about White Label program, click the link.
Follow all the news in the News tab on our website.
Back to list